Beaches have a way to help you relax, have a good time and create wonderful memories. Imagine sandy shores leading to turquoise sea, blue clear skies, swaying palms and the company of your loved one. It is a heavenly start of your newly married life or a vacation to rekindle your love. If you seek to enjoy a vacation with your better half on a beach location, international honeymoon packages offers a most memorable time for you.

Honeymoon is a lifelong memory and for it you must choose the perfect place for the getaway. Here are the top 5 international honeymoon destinations for beach lovers.
Bali
The 'Island of Gods' Bali has earned the reputation of the being one of the most favourite beach holiday destinations in the world especially for the couples. The Indonesian Island is a captivating beauty with lots of memorable experiences, etc. Bask in the warm sunshine lying on the soft sands, watch the waves and do not miss out on the sunset views. Adventure sports in Bali area abundant and each a delight. From scuba diving, snorkelling, surfing to yacht rides, have a thrilling time. What more is, Bali has a culture with roots in Hinduism, hence a number of beautiful temples, architecture and more. Balinese hospitality with their pampering massages is a true pleasure. And, lastly, a holiday in Bali is a memory to cherish as even a stay in water villas, luxury resorts, etc. are not heavy on your pocket.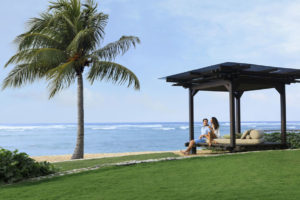 Mauritius
The beautiful islands of Mauritius are heaven on earth. Settled in the middle of the Indian Ocean, it is a private and absolutely amazing for couples to celebrate their love. The resorts on Mauritius are simple some of the best in the world. Enjoy being pampered by world-class hospitality at the most beautiful options of accommodation, mouth-watering gastronomy, massages and more. Go island hopping on speedboats or yacht. The picturesque shade of the waters invite to explore the marine world with scuba diving, snorkelling, etc. Water sports in Mauritius grants you with fond memories of your holiday here. Beach resorts and water villas are the highlight of your trip. Mauritius honeymoon tour packages allows you to experience the most cherished time of your lives.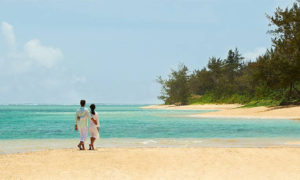 Singapore
The little dot of Singapore is among the most popular holiday destinations in the world. While the beaches are few and not that popular, this island has some other pleasures to its name. Come across some of the most impressive sights such as Marina Bay, Sentosa Island, Gardens by the Bay, Singapore Zoo, Universal Studios and so much more. Beyond sightseeing, Singapore treats honeymoon couples to lots of adventures and experiences. Dining, shopping, nightlife, etc. add to the fun when you are with your better half. While Singapore is not your typical beach honeymoon, it offers an experience of a luxury cruise to Bintanthat makes your honeymoon certainly memorable.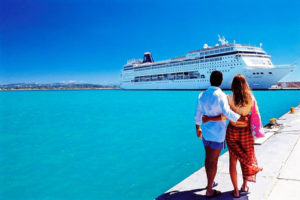 Thailand
Thailand has the attention of the world, when it comes to the most thrilling vacations. Honeymoon in Thailand is an absolute delight. Think of soft sands, cerulean waters as far as the eye can see, remote islands, and you have the prefect getaway for your honeymoon. In fact, the island country is the most popular international honeymoon destination of the world. Pattaya and Phuket are the favourites. Enjoy basking in the sun, sand and sea. Go try out water sports that include scuba divining, snorkelling, parasailing, and yacht rides, among various exciting options. Beach resorts in Thailand known to pamper all your senses. Treat yourself to Thai massages, savor delicious food and create cherished memories.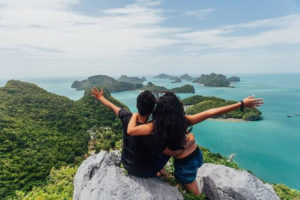 Maldives
Maldives without doubt can be named among the most beautiful places on planet earth. These coral reef islands are nestled amid the Indian Ocean and the Arabian Sea. And, what better than these paradisiacal islands to be your getaway for a romantic honeymoon. When you think of the best beaches in the world, Maldives tops the list. The crystal clear waters present a shade of green and blues, a wondrous sight, especially when you soak in the blissful beauty with your partner. Adventure sports, discovering the marine world with scuba diving, snorkelling and even as simple as relaxing on the beach grants cherished experiences. Stay at beach resorts in Maldives will surely add on the delight. You can have a wonderful time in your own villa and pamper yourself to some wonderful pleasures.